SYMBIOSIS MAGAZINE
Welcome to SYMBIOSIS Magazine, the Official Journal of Kombucha Brewers International.
KombuchaKon review, Kombucha Kup winners, plus the 3rd Annual Taproom Tourism Guide – Fall 2022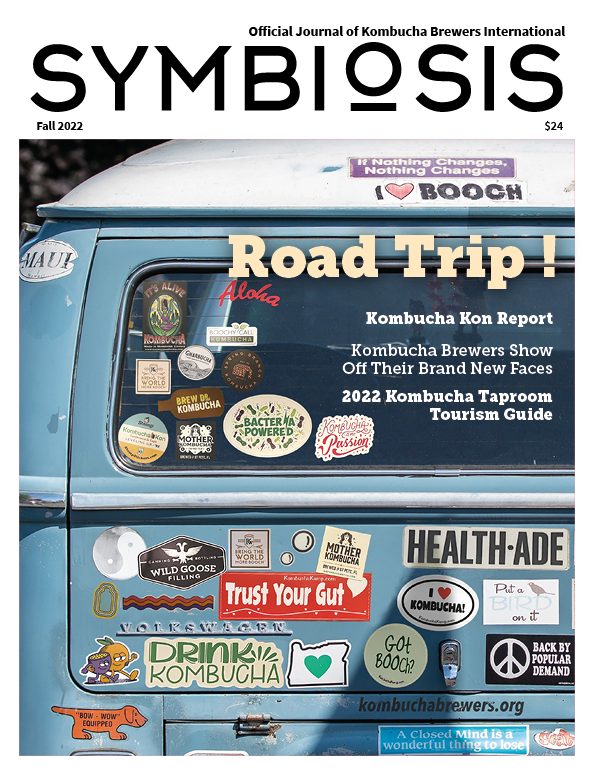 KBI Members will receive their hard copy by mail in the next couple of weeks. Login to the Member Forum to view the free digital issue here as well as purchase discounted hard copies for display & distribution in your retail location or break room.
Not a KBI Member – Join us today!
Anyone may purchase hard copies of the magazine for $24 an issue. Volume discounts available. Click here for more details
Learn more about Kombucha Brewers International
Back issues available for purchase at the KBI store as well.
Have a story idea? Want to publish your opinion? Recipe to contribute? Email the Editor in Chief, Ian Griffin
Want to reach our readers? Check out our ad rates here